MORRILTON HIGH SCHOOL DAILY ANNOUNCEMENTS August 27, 2021 Lunch: BBQ Pork Sandwich and Baked Chips Option 2: Yogurt Boat Option 3: Salad Breakfast Monday: French Toast Sticks --Beta Students: Stop by the Library to sign up to work at the Hamburger Stand at the fair! --Yearbooks are now on sale! They are $40 until October 29th. After that day, the price will increase. Order online or in Ms. Rose's room. --School Picture money is due this morning. Please take you order form to Ms. Rose in room 111. --Students: Do you like to make things? Come to the library and check out our Take and Make kits. We currently have knitting, origami, duct tape projects, shrinky dinks and watercoloring. If there is another maker kit you'd like to have, let Mrs. Grendell know what it is so she can get it. --We will be on our Pep Rally Bell Schedule today for a pep rally at Devil Dog stadium. Band and Cheer will be released at 2:50 and the pep rally will start at 3:00. All students and staff are expected to attend. --The Tennis team had 5 court wins yesterday against Heber Springs and Stuttgart! Grahl Pruitt won in a tie breaker 7-6 against HS James Gentry won 6-0 against Stuttgart Cambry Winborn won 6-0 against HS Allegra Franzen won 6-0 against HS Angelea Hardiman won 6-3 against Stuttgart --The Volleyball Team defeated Ozark in three sets last night for Varsity and two sets for Junior Varsity! --The Football Team plays at Russellville tonight at 7:00!



MHS will have school pictures on Monday, August 23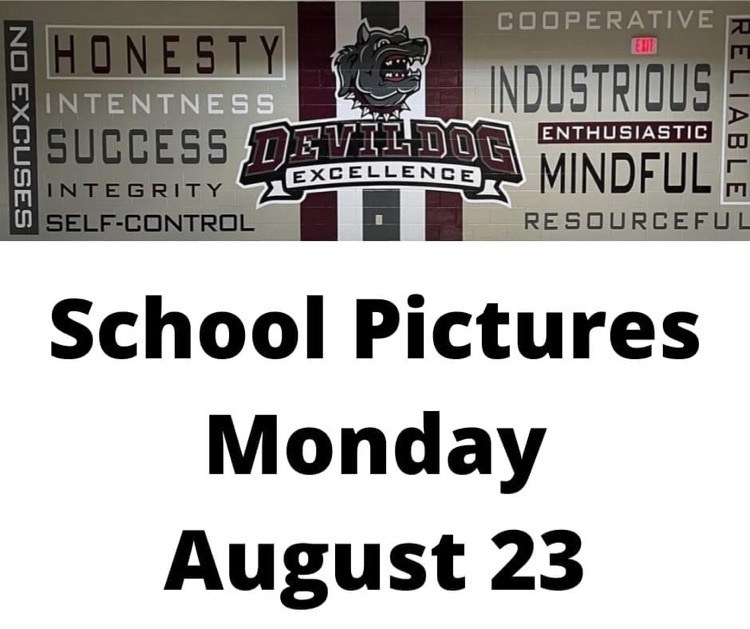 School Pictures will be Monday August 23.
MHS traffic patterns for starting school on Monday.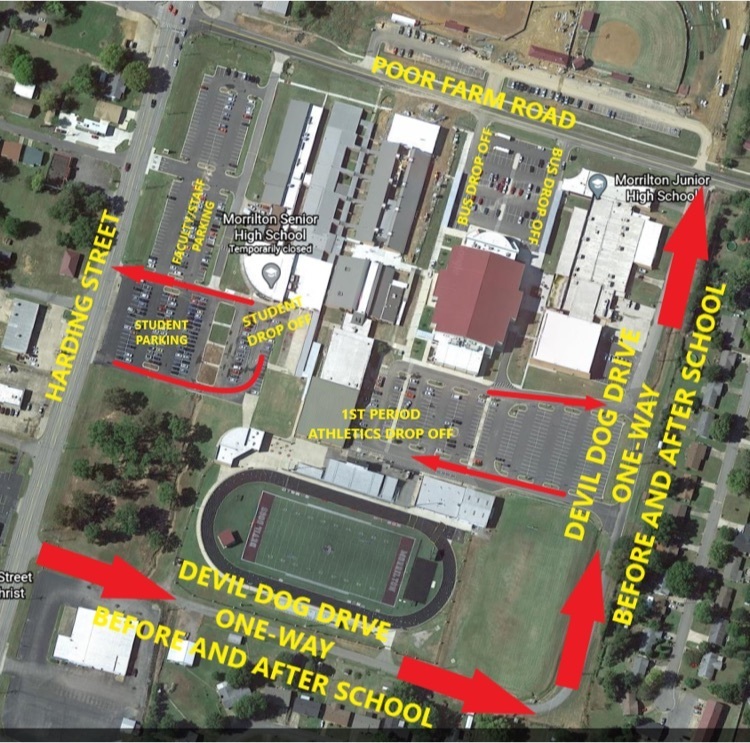 Thank you to SFC Matthew Reynolds, of the Arkansas Army National Guard, for providing lunch at MHS today.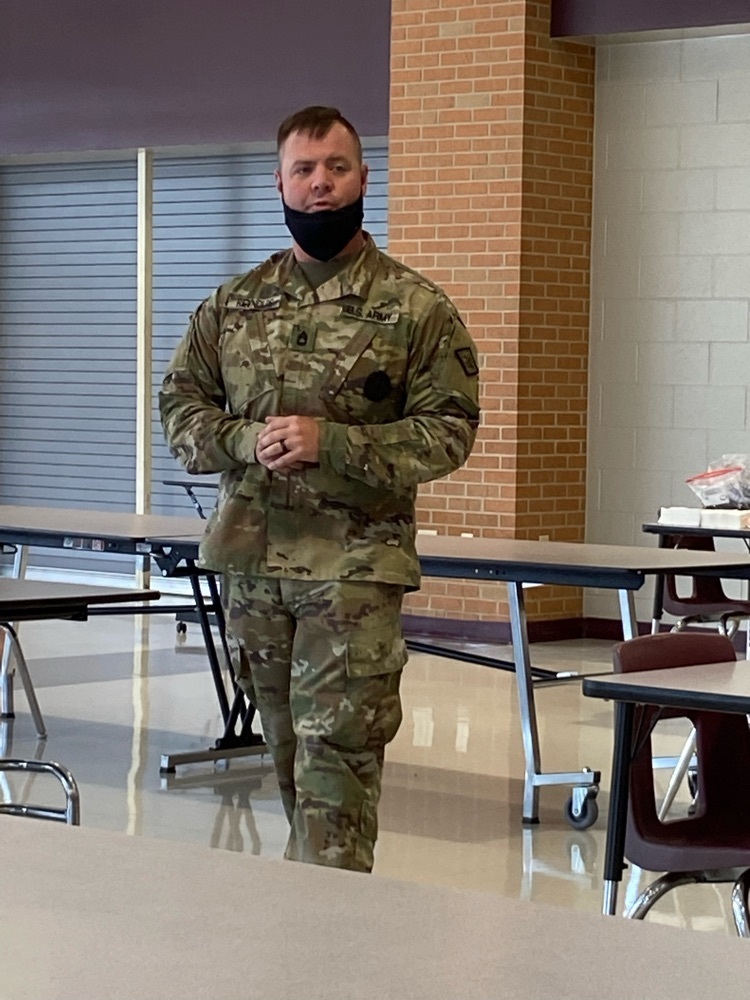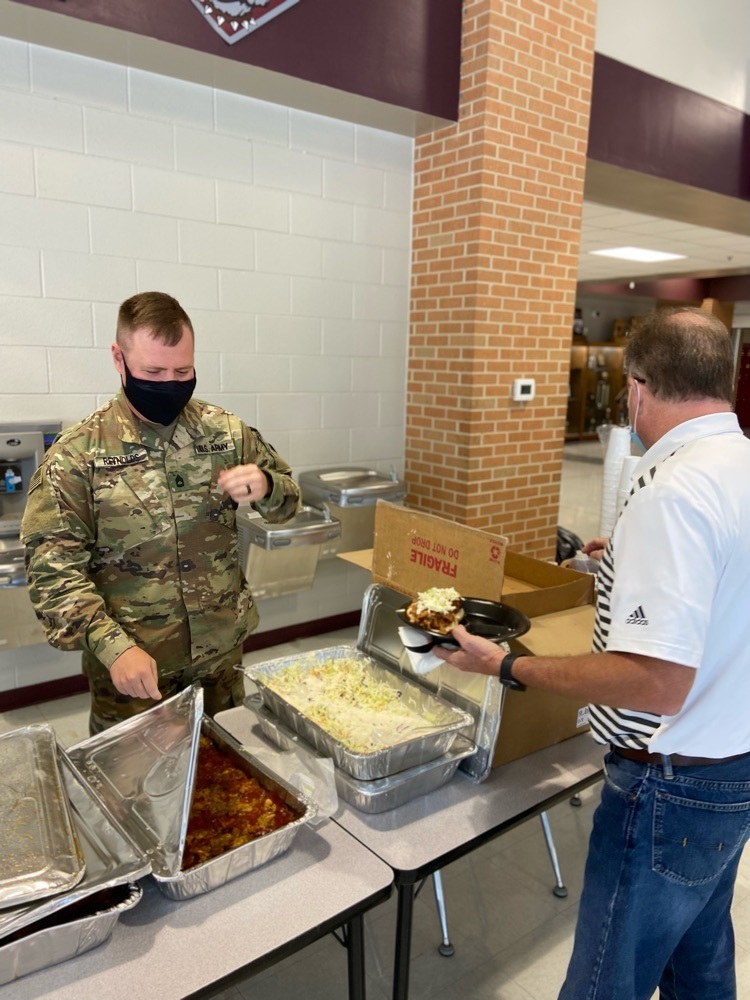 ATTENTION MHS CLASS OF 2021 - PLEASE CHECK YOUR SCHOOL EMAIL - Notifications have been sent about the Lottery Scholarship - If you have been offered this scholarship and do not accept it by JULY 1 - You will lose this scholarship with a value of $14,000. There are SEVERAL of you that have not accepted this scholarship - Please check your school email ASAP!!!!
AAA MANDATORY DEAD PERIOD STARTS SUNDAY June 27th and will go thru July 11th. All athletic facilities will be closed! Enjoy your time off Devil Dogs! #TheOneDevilDog
The South Conway County School District would like to announce its participation in the Seamless Summer Feeding Program, beginning June 7, 2021, and going through July 29, 2021.Breakfast will be served Monday through Thursday 7:30 AM – 9:00 AM. Lunch will be served 11:00 am – 12:00 pm There is no charge for any child in the community 18 years and under, or over 18 with a disability. The meals will be Picked Up at the High School.