AMI Day 1 -Wednesday, January 25 Teachers will offer Zoom meetings with students according to the following schedule: Math 8:00-8:30 Fine Arts 8:30-9:00 English 9:00-9:30 Foreign Language 9:30 - 10:00 Science 10:00-10:30 CTE 10:30 - 11:00 Social Studies 12:00-12:30 Teachers will use this time to meet with students to explain and assist students with the assignments posted in Canvas.

The South Conway County School District will dismiss early at 2:00 p.m. on Wednesday, January 25th for Teacher Continuing Education.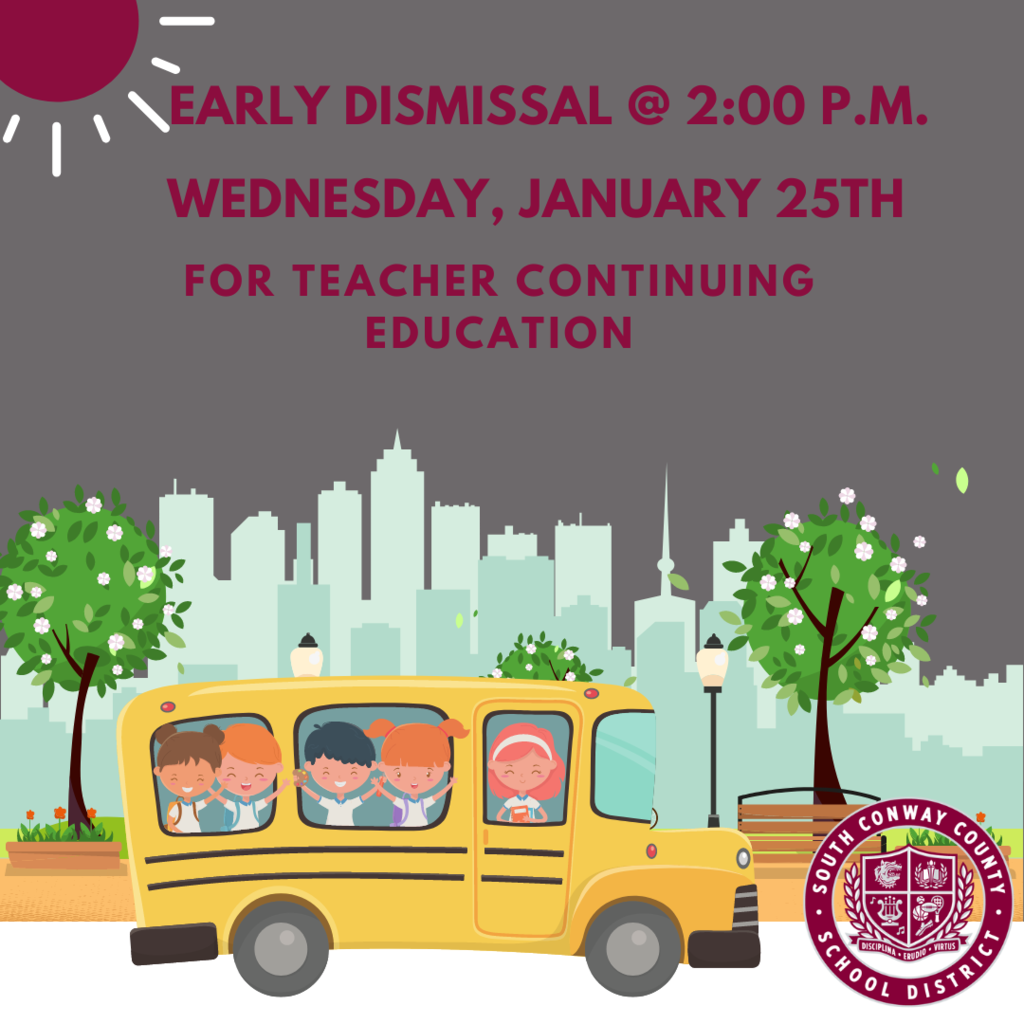 Due to the unpredictability of the winter weather forecast and out of an abundance of caution for our scholars and staff, the South Conway County School District will utilize an AMI Day for Wednesday, January 25th. There will be no onsite school tomorrow, January 25th.



An SCCSD team of administrators is watching the weather forecast very closely. The SCCSD wants you to know that the district will make a decision that will always maximize the safety of our scholars and staff.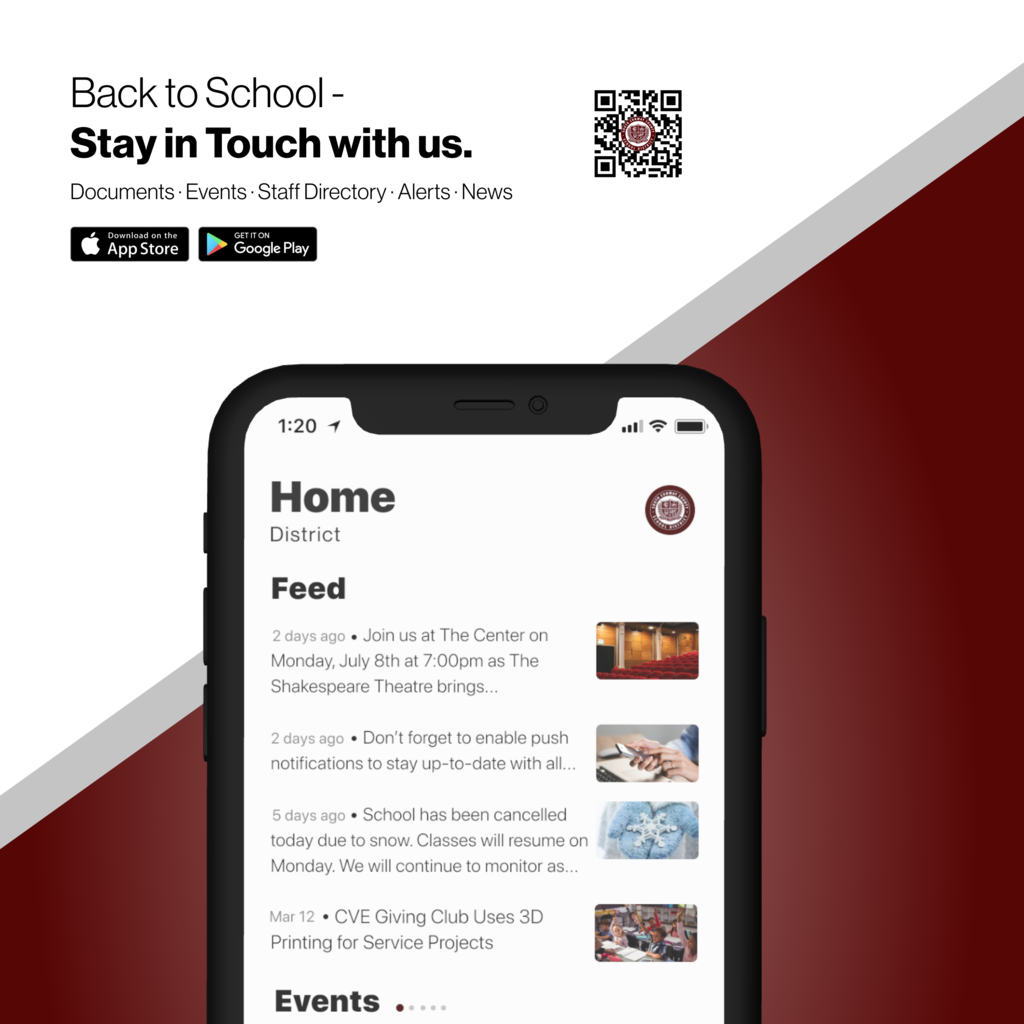 Jan. 24th Calendar of Events: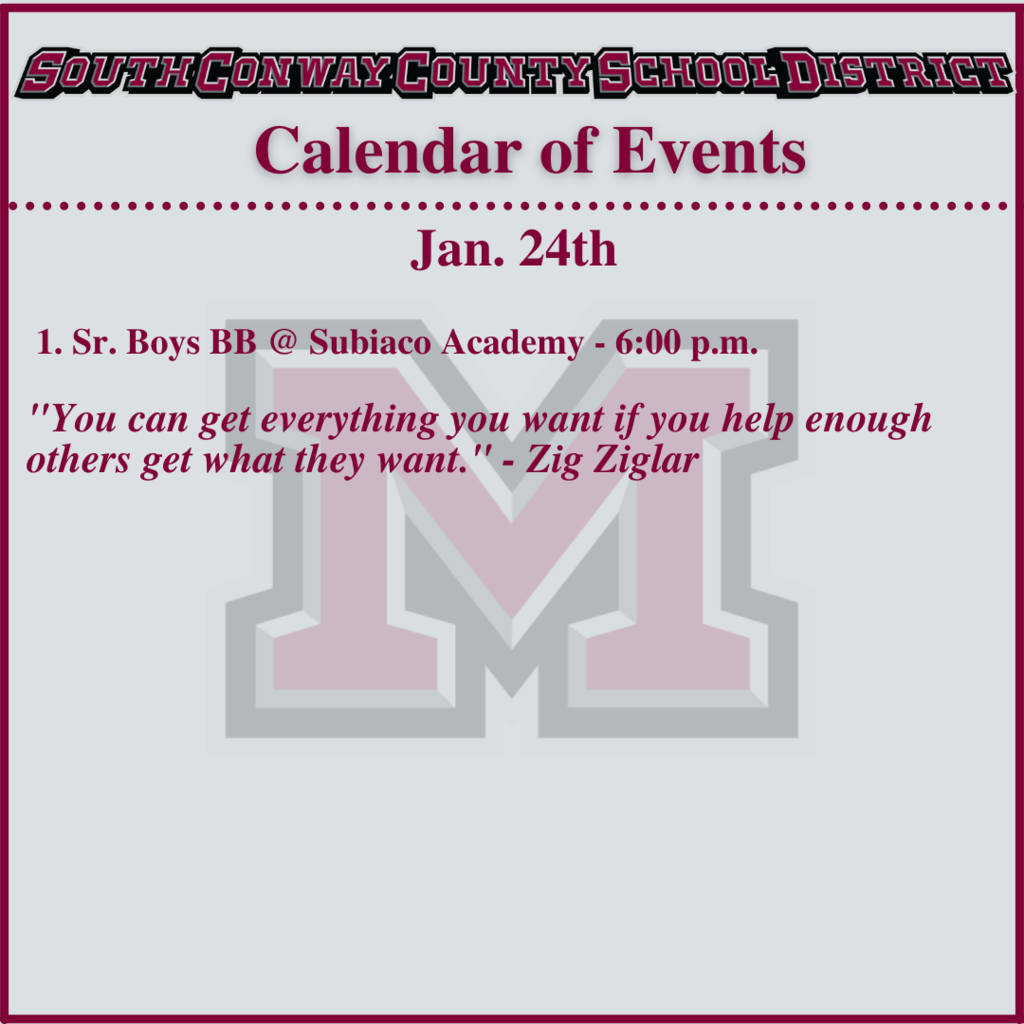 The Ayer Pageant is this Saturday, January 28, at 6:00 pm. Entry is $10 for adults and $5 for students.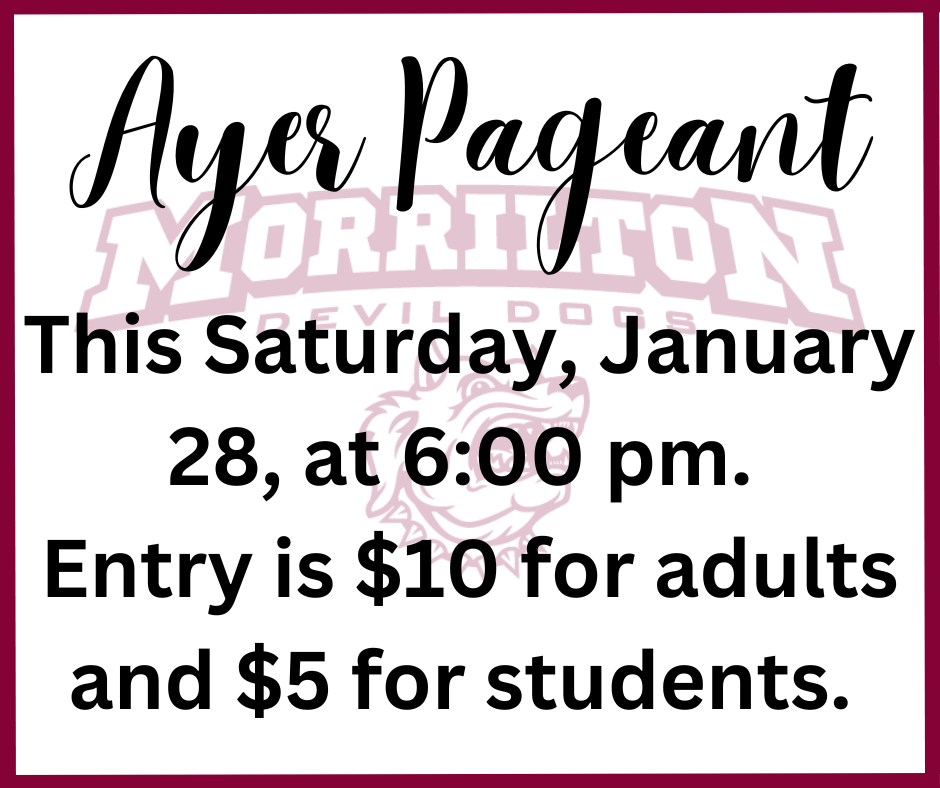 Jan. 23rd Calendar of Events: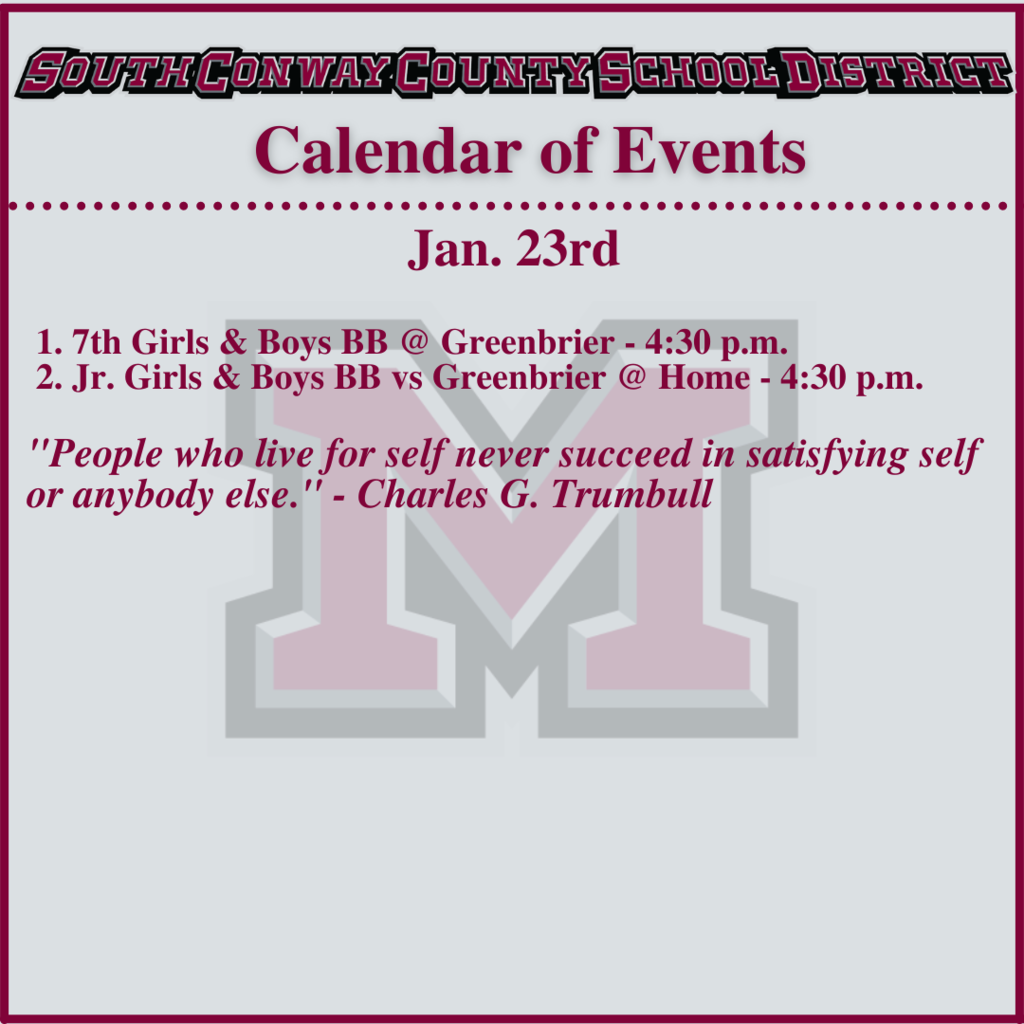 Jan. 20th Calendar of Events: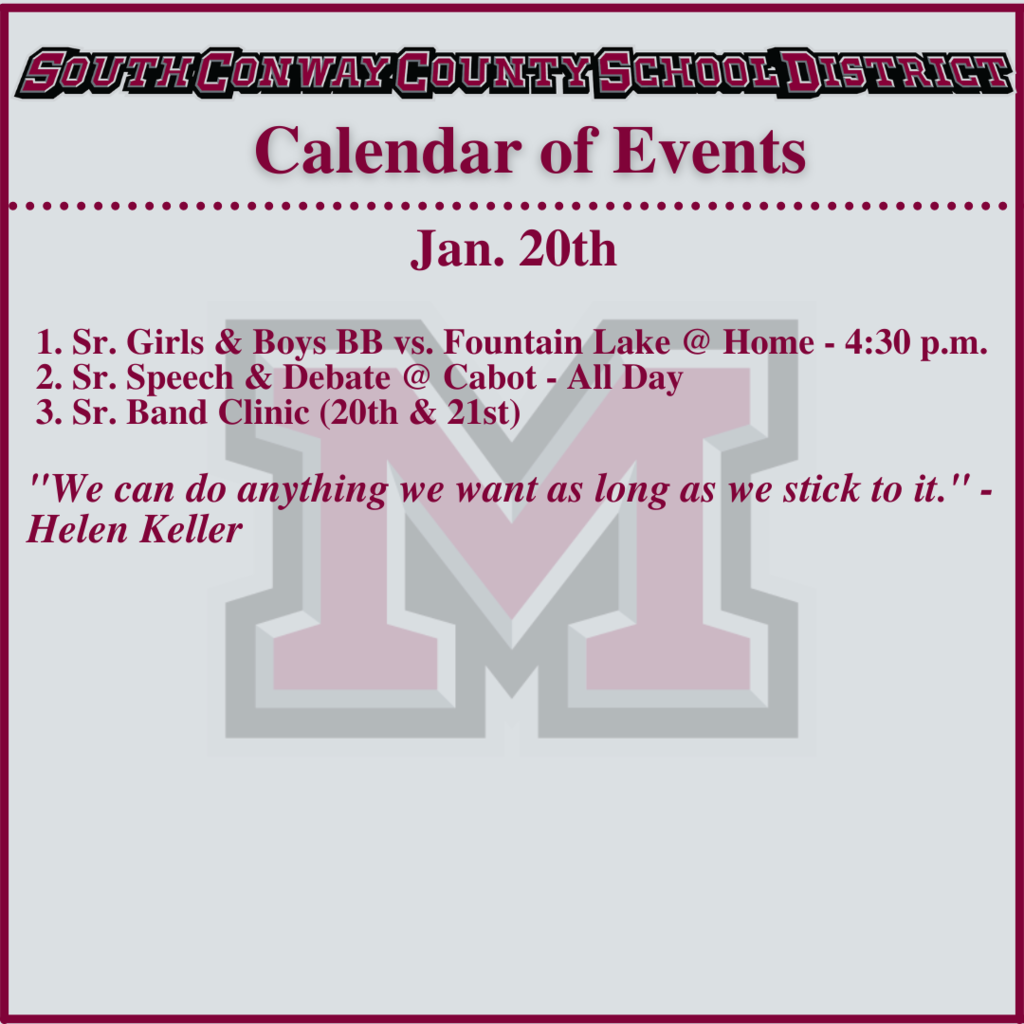 Jan. 19th Calendar of Events:



Jan. 18th Calendar of Events: